Our cameraman Simon had the pleasure of travelling aboard the Northern Belle at the weekend, on a special trip from Grimsby t0 Alnwick Castle where Harry Potter magic would be re-created for the charity When You Wish Upon a Star.
The journey began at the crack of dawn, when the steam train transported children with life threatening illnesses, their families, and Harry Potter look-a-likes on this memorable journey to the castle that featured as Hogwarts in many of the movies.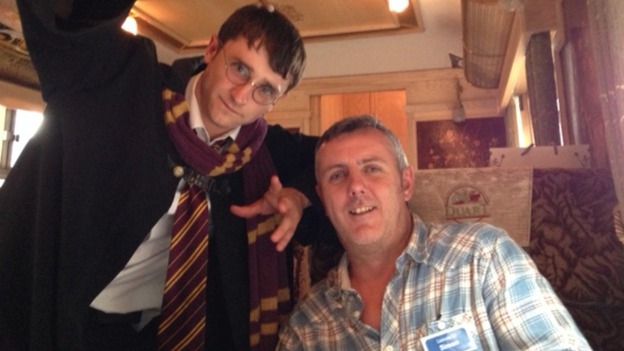 You can read the full story here at the ITV website.